MIDTOWN ELEMENTARY SCHOOL
2015-2016
LEARNING TODAY, LEADING TOMORROW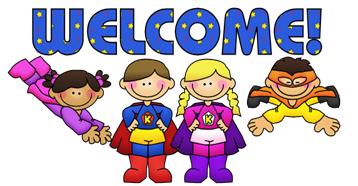 This Year's School-Wide Positive Behavior Theme Focuses On Becoming Superhero Students!!
Midtown Elementary School has three school-wide rules
1. Be Respectful
2. Be Responsible
3. Be Ready
School-Wide Positive Behavior Support (SWPBS)
SWPBS is a comprehensive positive approach that is nationally recognized, researched-based, and designed to enhance the capacity of schools in establishing school-wide rules and expectations in an effort to reduce the number of discipline problems and promote a safe and positive learning environment.
Be Wise And Make Good Decisions!

MTES has dedicated significant attention to systematically teaching students the expected behaviors. All teachers will base their classroom expectations around these three rules. Students will participate in lessons at the beginning of the school year to learn what these rules mean in all areas of the school. Teachers will continue the discussion with what these rules look like in their classrooms and reteach the rules throughout the school year.

Vision Statement
Our vision statement comes from a student perspective; we are striving to be lifelong learners and successful citizens.
Our Mission Statement
Students at Midtown Elementary School will know how to read, write, and perform mathematics through quality educational opportunities.
MTES School faculty and staff will work together as a team to make sure that all students receive the best education possible!
We are all riding the Energy Bus!!